Work for any kind of person is a way of life in our time. It decides our routine, our line of friends, the people we interact daily with. It gives us our second home, where we can spend one-third of the day to help the world be a better place. However, this way of work is difficult for many as everyone is not as non-disabled as the world thinks of them. To help disabled people in their goals, Disability Employment Services is a leading institution. This article aims to introduce the readers to what it is and how it's being used to help thousands of disabled people today. One can start their journey after reading this article.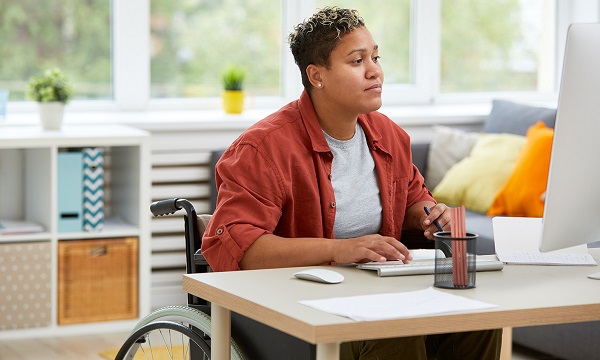 What are Disability Employment Services?
In the face of unemployment for the disabled community or an abundance of jobs that exclude disabled people, disability employment services have taken the initiative to support them. DES is available to anyone with a disability willing to find work best suited for them. As the various official supports help their life, DES is here to help them get their desired jobs.
With varying degrees of support based on their requirements, one can easily access the DES to the best of their interests. These services approach work from the disability one faces and put their desired job through its lens. DES works thoroughly to successfully help the disabled in winning the world without any humiliation. They ensure that the disabled get the share of their efforts that they so rightfully deserve.
What Makes One Eligible to Sign Up? 
The eligibility criteria are kept simple, so any citizen with a disability can get the help needed to start their journey. The following criteria make one eligible for DES:
If they have a disability, injury, or a serious health condition
If they are older than the age of 14 but younger than the retirement age
If they pass the minimum legal working age respective to their state
If they are an Australian resident or have a temporary protection visa
If they aren't working someplace already
How Does It Benefit One's Career? 
When one registers with the DES for support and help with their disabilities, the DES hands the tools needed to work for the person's success. It helps tap into one's full potential with the career opportunities and person-based skills this market requires. Disabled people can sign up to find a fair job, empowering and giving them their fair share of the deserved reward. It helps them pave their way themselves with just a helping hand at their service.
Even when employed, this service aids any disabled person in training and getting better at their job. Some services offer a package that does so much as to provide practical help when one is an amateur at the job and then help in freeing of the chains if one wants to change the post in the field. The services are tailor-made to be personal, to take the disabled as actual people, instead of seeing them just as disabled as many services do.
DES makes the disabled overcome the "normal" ableist world with the much-needed redesigning of their structures and teaching programs. It aims to sharpen the skills of the disabled in work that reflects their passion and dedication, from giving access to the employers to accustom them to their newfound workplace.