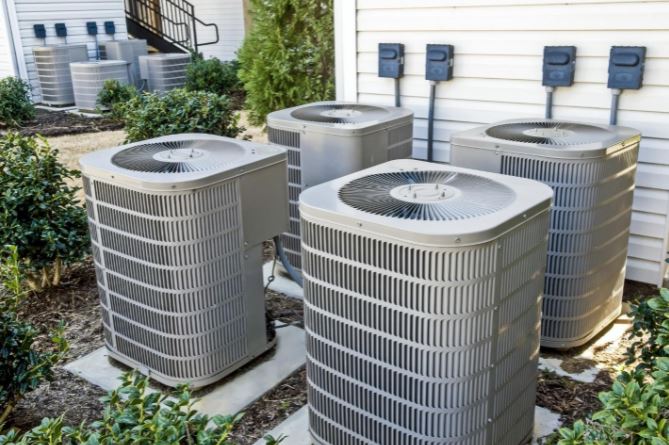 Your heating, ventilation and air conditioning (HVAC) equipment have many moving parts that make up a complex system. Many things can go wrong with it.
Imagine if you never changed the oil in your car. It will keep running for a while, but eventually, the neglect will catch up with you. The good news is that HVAC systems are designed to last a long time, especially with proper maintenance. 
Although most Americans have some type of HVAC system, only 42 percent of them have regular HVAC inspections. The main reason for this is the cost, but many people have no idea that it is necessary or understand the many benefits.
Fortunately, there are a few factors you can look at to help you determine when you should have routine maintenance on your system and how much it will cost. Following the HVAC maintenance tips below will give you peace of mind that your system is up and running when you need it.
Why You Should Schedule HVAC Inspections
Like other machines, HVAC equipment experiences wear and tear over the years. This means that it runs less efficiently, causing higher utility bills. Regular maintenance can help stave off these declines in performance.
Another big reason to consider routine HVAC inspections is to catch potential problems before they become an issue. Cleaning or replacing parts here and there is less costly than major repairs.
Finally, an HVAC system check can help get your system ready for a particular season. For instance, if you live in a place with harsh summers, a check-up can ensure that your AC is ready for heavy use during that time. And the technician can recommend some basic AC maintenance tips for maximizing efficiency during the summer months.
What Does HVAC Maintenance Entail?
What a regular maintenance plan includes will depend on the company you hire. Most will involve checking fluids, cleaning dirty vents and filters, and doing tests on the system.
Technicians will check electrical connections and fuses. Most plans include inspection of ductwork and calibration of your thermostat.
Besides doing a tune-up and recommending repairs, a reputable HVAC contractor also will be able to tell you what you can expect down the road. This information can be valuable for planning and anticipating future repair costs.
When to Schedule HVAC Inspections
If you want the easy answer to how often to get an AC inspected, it's about once every year. Depending on the area where you live, you might select a plan that includes checks on particular systems at the outset of summer or winter. An added advantage to this is that it helps you avoid emergency repairs during very cold or hot months.
Investigate HVAC Maintenance Plans
Now that you have a sense of the many benefits of HVAC inspections, you can schedule yours today. The advantages of maintenance plans far outweigh the costs–not to mention the headache–major breakdowns, and repairs.
We hope this information was useful to you. If so, check out some of our other home and garden posts, as well as those on health, fitness, technology, and many other topics.
Know more about Aircor Air Conditioning and Heating.