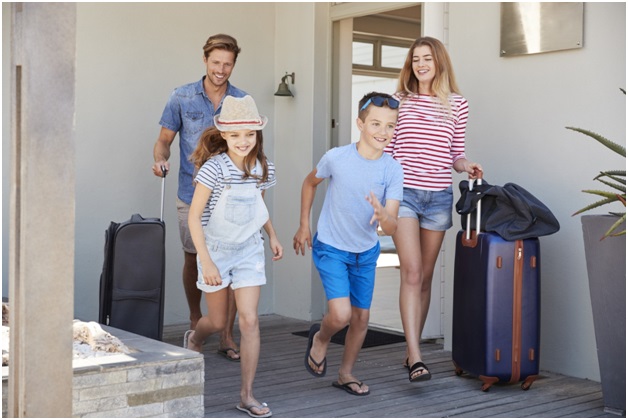 Planning a trip but don't want to break the bank? Don't worry: There are plenty of ways to have an amazing getaway without busting your budget. Here are four tips for finding a cheap vacation rental.
Check a Variety of Rental Sites
From Airbnb to VRBO, there are a wealth of sites where you can search for vacation rentals in the destination you're dreaming of. Don't just pick one site and stick to it.
Instead, be sure to look across multiple platforms and compare and contrast the prices you find. This can give you a good baseline of what budget-friendly rentals might look like in a particular destination.
Some platforms might even have promo codes available, so keep an eye out for ways to save a few extra bucks on your booking.
Be Flexible With Your Travel Dates for a Cheap Vacation Rental
This goes for both the time of year and the day of the week when you're looking to travel.
It's understandable that you might not find cheap rentals during the winter in destinations known for their skiing and snowboarding. Similarly, trying to find a beach house during spring break means competing with college students across the country.
When it comes to days of the week, vacation rentals will most likely be more expensive over the weekends. If you consider scheduling a mid-week getaway, then you might just find great savings on your cost per night.
By being flexible with when you're traveling and considering going to destinations during off-peak times, you can snag great deals and still enjoy the perks of a city.
Pick What's Most Important to You
When you're planning out your trip, try identifying the things that are most important to you. If you don't need to be in the center of the city to get the most out of your trip, consider booking a vacation rental that's a little farther out of town.
Or, if you're looking for a peaceful, serene getaway, save money and find cheap vacation rentals in smaller, less touristy towns or an up-and-coming city. You can still have a great experience while also saving some money and finding cheap rentals.
And if you're dreaming of soaking up the sun and sand in Florida, check out these budget friendly vacation rentals.
Create Alerts
Planning ahead can be a great way to help you find a cheap vacation rental — especially if you're still deciding between different locations. Try setting price alerts for multiple locations so don't miss a great deal.
You'll get notified if the property price reaches that threshold, and you can make the decision based on the price you're targeting. This can help you ensure you don't go over what you want to spend on a property per night.
Find Budget-Friendly Rentals
When it comes to planning a great getaway, you don't have to sacrifice quality in order to make it affordable. By being flexible and planning ahead, you can find the cheap vacation rental of your dream.
For more travel and lifestyle advice, be sure to check out the rest of our website.