Oh, you're bored? You must not be on a cruise ship.
Cruise ships make traveling fun, which is why nearly 28.5 million passengers embarked on cruise adventures in 2018.
Whether you're exploring the Caribbean Islands or having a jam-packed day at sea, there are plenty of cool things to do on a cruise.
Let's explore some of our top things to do on a cruise ship to get you pumped for your next sea-based adventure.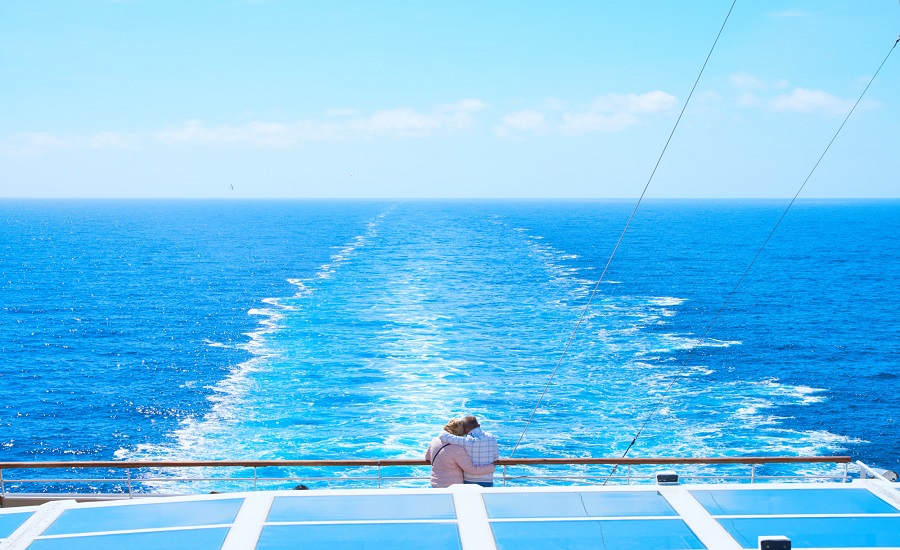 Embark on an On-Ship Adventure
Cruise ships keep passengers entertained throughout their entire vacations. When there's nothing around but the deep blue sea, embark on an on-ship adventure.
Some things to try while cruising around the ocean include:
Climbing the elaborate ropes course on the Carnival Breeze
Riding the AquaDuck water flume ride aboard the Disney Fantasy
Experiencing a bungee trampoline, located on the top deck of one of the world's largest cruise ships, the Norwegian Breakaway
Tearing up the climbing wall on the Norwegian Epic
No matter what your age is, there's plenty of things to keep you occupied during your days at sea.
Check Out a Show
You might be far away from New York, but cruise ships can bring Broadway to you.
Cruise staff keep guests entertained at all times. When you arrive, find out about the different shows going on throughout your vacation. From magic presentations to dance numbers, catching a show on a cruise ship is a fun way to pass the time at sea.
Pamper Yourself
There's a lot to do while cruising, but relaxation should be at the top of your list. Cruise ships love to pamper their guests, so take advantage of the high-class amenities available.
Find a cozy hammock and treat yourself to a siesta. Detox your body with a visit to the sauna or steam room. Check out the spa for a rejuvenating massage or fresh manicure.
There are a lot of activities on a cruise ship, but don't forget vacations are meant for relaxation and treating yourself.
Enjoy Your Natural Surroundings
These things to do while cruising can be overwhelming, but sometimes the best memories are the most simple ones.
You may feel like you're in a big city, but the truth is your ship is in the middle of the open ocean. Don't forget to take advantage of the natural scenery around you.
On a clear night, head to the ship's top deck to stargaze. The closer you are to the front of the ship, the better. Don't be afraid to ask the staff about the best observation deck for checking out the stars.
If you're not busy, catch a sunset over the ocean. If you're an early riser, wake up to see the sun emerge over the waves.
Bring a pair of binoculars to do some sea-based sightseeing while the ship cruises throughout the ocean. You never know what you might see.
Things to Do on a Cruise Ship and Other Travel Tips
With so many things to do on a cruise ship, there's never a reason to feel bored.
From getting pampered at the spa to conquering your fear of heights on a ropes course, your next cruise is guaranteed to be an action-packed adventure.
Are you looking for more travel tips and tricks? If the answer is yes, explore our blog. Let our expert-written articles guide you through planning your next getaway.