The style evolution that is being witnessed in the space of weddings, engagements, and rings, and bands is quite fascinating. Although many still prefer to keep on to old traditional practices in their wedding practices, there are equally many exciting features to look into in the new modern style.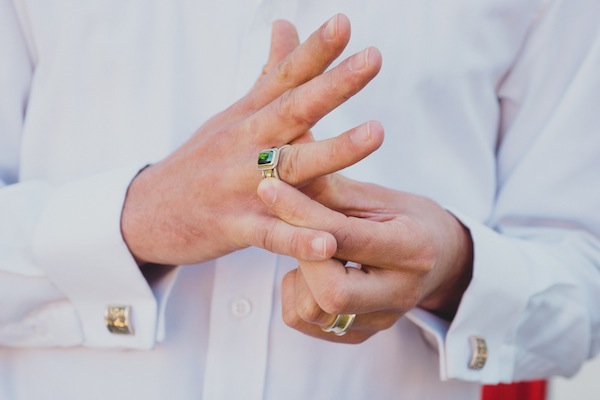 Traditionally speaking, the wedding rings are bought by the opposite family i.e.: the groom's family buys the bride's ring and the bride's family buys the groom's ring. Usually, only the bride has an engagement ring. However, these practices can be compromised because of personal preference and choices by both the groom and bride. The important thing is to stay open and clear on communicating regarding your preferences to each other and your families.
Wedding bands as a fashion statement:
Wedding bands can be chosen to complement the style of the engagement ring. Some shops sell the engagement ring and the wedding band together so that you have a full complimentary matching set. The groom's choice can be acquired as a means of complementing the style of the bride. The bands, such as blue mens wedding bands, can also be independently styled to fit each person's taste and what the ring symbolizes to them.
Colored wedding bands can make the one wearing them stand out from the crowd by showing how unique their sense of style is. Blue is especially a great choice, as it is eye-catching and subtle while maintaining its elegance at the same time. These rings can come in different materials from tungsten, ceramic to titanium with simple and intricate customized designs to choose from.
Factors to consider when choosing the right blue wedding band for your fiancé:
Lifestyle choices:
You wouldn't want to get your fiancé a ring that gets in the way of their work or goes against their way of life. The occupation that your fiancé is in will determine what ring to choose. An active lifestyle that requires the use of hands is best with a low-maintenance band that does not wear out easily and is firm enough to avoid the fear of losing the ring.
Metal type material:
There are a variety of materials to choose from such as tungsten, ceramic, titanium, platinum, yellow gold, and rose gold. An easy way to achieve congruence is by having both your rings made out of the same material but with different design choices.
Style preference
Style choices vary from simple designs to intricate design choices. The choice will depend on whether your fiancé prefers bold types of styles or a calm subtle kind of ring. You can also incorporate style choices that make use of symbolism of things and words that matter to both of you.
Size of the ring:
When it comes to customized rings, it's important to make sure that you get a good fit, as they cannot be returned to the store once bought. Some other materials are also not easy to resize. However, you can look into discussing resizing options for the rings with the jeweler. Most of them offer this as a complimentary service.
Why go with blue?
There is a lot of symbolism behind the color blue. It is first of all considered a calming color to be around. It also symbolizes admirable traits such as faith, stability, loyalty, and wisdom. You can add other contrasts to make the color pop out more, for example, a matte finish or a black coating.
We all agree that love is a wonderful thing to witness and share between two people. And one way to express your love and affection is by getting your fiancé a ring or wedding band that will honor the love you have for them while having an eternal sentimental meaning to both of you. As you pick out a blue wedding band for your fiancé, remember to do so with love and style.