If you're planning to sell your home, paint the bathrooms blue. A recent study found that homes with blue bathrooms sold for over $5,000 more than expected!
Even if you're not selling your home anytime soon (or ever), there's no denying that painting a house is the perfect way to give it new life. Whether it's splashing a funky color onto an accent wall or going all-out with exterior house painting, nothing adds appeal like a fresh coat of paint!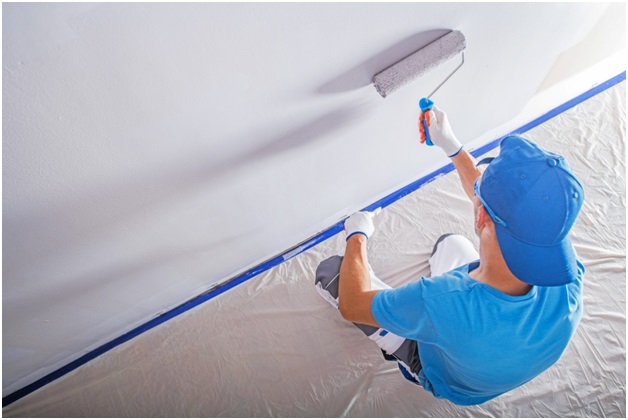 If you're getting ready to paint your house, read on. We've got five expert tips to help you paint like a pro.
Pick Colors That Inspire You
No, we're not telling you to paint your house fluorescent purple (although if you want to, we won't judge). The point is: There's a big world out there beyond eggshell white.
If you're not feeling the standard whites and neutrals, look for inspiration on Pinterest or Instagram, or your favorite home decor magazine. You might discover a teal blue, sage green, or chic paint that you instantly connect with.
Get the Right Paint & Primer
Of course, house painting is about more than just choosing a great color scheme. Here's a quick guide to the right type of paint to match the surface:
Wood, metal, stucco, or vinyl: 100% acrylic paint
Trim: semi-gloss or satin enamel
Siding: flat finishes
Unpainted woods: finish with clear stain before painting
Rookie mistake: Don't skip the primer! It increases durability and ensures better adhesion of the paint to the surface.
Select the Right Brushes
Any paintbrush you choose should feel comfortable in your hand — after all, you'll be holding it for hours. The bristles should feel slightly springy and should fan evenly without gaps.
If you're using water-based or acrylic latex paint, use brushes with synthetic nylon or polyester bristles. For paints with a solvent-based finish, you'll get better results from brushes with natural bristles. For larger jobs, you'll need to invest in some sturdy rollers.
Remove Drywall Dust & Lint
Speaking of rollers, they tend to be filled with lint. Here's a secret from the pros: Wrap your roller in painter's tape and remove it before you start painting. All the lint will stick to the tape, instead of ending up on your walls.
Another easy tip? Before you start painting new or recently sanded drywall, use a good old-fashioned Swiffer mop to remove that stubborn drywall dust. All you need is a microfiber cloth or an old washcloth.
Line the Roller Tray With Aluminum Foil
How will you clean up when you're done? Plan ahead by lining the inside of the roller tray with a few layers of aluminum foil.
When you're finished, you won't have to worry about how to wash the excess paint out of the tray. Simply lift the foil and dispose of it in the trash. Done!
Paint Your House Like a Pro
Love it or hate it, painting your house is a terrific way to add value and enhance its appeal.
Before you start picking paint for your house, refer back to the tips above to ensure you're ready to do the job right.
Now that you know how to paint your house, what's next? Keep browsing our site for more helpful advice!