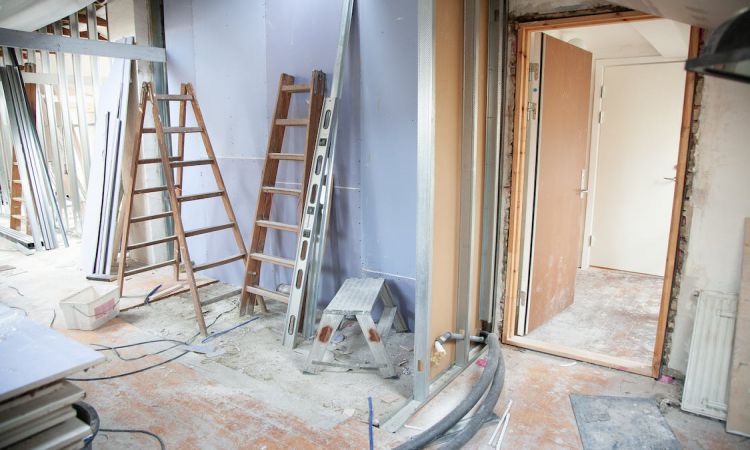 Old homes are euphoric and a treat to live in! Specifically, if you live in a city like Louisville, KY, where historic architecture makes the very fabric of life. And when we say historical, we mean Victorian and the 'Second Empire' style homes built in the 1870s and 80s!
But living in an old home shouldn't mean that you manage with 19th-century amenities and nightmarish conditions.
We know redesigning or upgrading an old home is challenging, time-consuming, and costly. But it pays off in the long run! And let's be honest; it makes life a lot easier when you don't have to worry about crumbling structures around you!
Home renovation increases the livability and the future pay-off of your home too. It's no surprise that according to realtors.com, Louisville has been ranked 3rd in the top housing markets in 2023. Now you have an additional reason to renovate your home!
All you need is a little creativity and a hands-on approach to your dream house. With some planning, you can cut costs and make your old home a contemporary heaven.
We have enlisted a few tips to make your home renovation plan manageable and a breeze in the park!
1: De-clutter
Homes bursting at the seams with furniture and other knick-knacks aren't aesthetically pleasing or welcoming. One of the first steps in your renovation project should be de-cluttering the space and starting with a clean canvas. That's when services like Louisville TN storage come in handy.
With an easily accessible storage unit, you don't need to worry about dragging your valuables from room to room during renovation. You can clear the space in one go and safely store it until needed. You also don't risk ruining your possessions in the process.
A de-cluttered space will give easy access to every nook and cranny for evaluation. You can check and then reimagine the whole space in peace!
2: Paint Away
There's nothing that some white paint can't improve! From walls to windows and kitchen cabinets, paint can spice up the whole space. It is also one of the most cost-effective and easiest ways of upgrading your home.
You can choose light, monochromatic, and pastel colors for a comforting and bright living area. Instead of white, go for grey for a more modern look. Painting a wall in bold colors will improve the overall look if you want to add bold colors. Yet more, you can paint the ceiling in bold hues for a dreamy look.
Similarly, old kitchen cabinets with modern colors can open up the space and take away years of wear and tear. You can practically paint away any surface in your home for a fresh and modern look.
3: Upgrade or Renovate Floors
In Louisville, you can expect white oak and pinewood floors in your old home. You don't need to put in new flooring for a modern look. Keeping the original floors for the home's historical value is a great idea so try upgrading it by re-staining it.
Even if you have retro tiles, those could be refinished for a cleaner look. Or the tiles could easily be painted to match your new color scheme. Replacing the whole floor could be costly and time-consuming.
But if the flooring is intact, it's better to upgrade to keep the home's character.
4: Upcycle Interior
Instead of buying new furniture, a change in upholstery would be a more cost-saving option. You can also upcycle your old furniture by re-staining it for a new look. Also, upgrade your old curtains to go with your new furniture. Heavy, faded, or outdated curtains can take away the newness of your home.
5: Add Lights
Lights are used in multiple ways to create a well-lit and modern space. From chandeliers to table and floor lamps, there are several options to compensate for the natural light in your home. Cluster lights can immediately improve the look of your dining room or kitchen.
Proper lighting will set the mood for your home and make it welcoming.
6: Add Mirrors
Hang some wall mirrors if you want to amp up the interiors and provide depth and dimension. Mirrors do wonders for those hard-to-design nooks in the house and give the illusion of space.
A well-crafted frame with a mirror can easily be the focal point of your living room or hung in a windowless corridor or room. Mirrors are another inexpensive yet modern accessory to instantly upgrade an old home.
7: Add Plants
Instead of going for over-the-top decorative items, an easy and modern upgrade can be some indoor plants. Plants make the interior space lively and appealing.
You can play around with small or large pots that match your color palette and furniture. You can quickly fill the corner of your living room with a large plant or put a small decorative plant as the centerpiece on your coffee or dining table.
8: Make it Homely
The easiest way to make your home feel homely is to jazz up your walls with some art. Empty walls are cold and unwelcoming. Cluster frames with modern prints are easy-to-do décor upgrades.
Family and childhood pictures are also a great way to add character to your bare walls and a great way to give a sneak peek of your life moments to visitors.
9: Spruce Up the Entrance
Upgrading the house's entrance is another way to uplift the façade of the entire house. Several minor tweaks can take away years from the house's exterior. Bold and aesthetically pleasing doors enhance the outlook of the house. You can add stone pavement for an instant modern look. Or you can replace or paint the front door.
The Takeaway
Contrary to popular belief, living in an old home in a historic city like Louisville is a unique experience. But proper maintenance and renovation are your friends for a comfortable living.
Renovation doesn't have to be the colossal project it's rumored to be! After putting away valuable items in storage units, give free rein to your creativity and renovate your heart away!
If you know about some new renovation ideas in the Louisville area, feel free to share them in the comments.