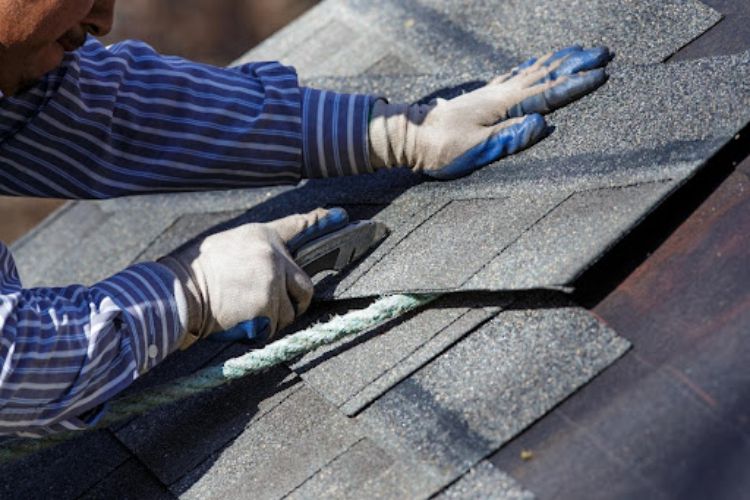 If there's one project every homeowner dreads, it's a roof replacement.
This intensive task is more than just a laborious one; it can also cost an arm and a leg if you aren't careful. With the cost to replace a roof falling anywhere from $4,000-$10,000 for most homeowners, it may be one of the most expensive household tasks you'll ever have to deal with.
Fortunately, replacing a roof doesn't have to pile on additional debts—as long as you're careful. If it's time to protect your home with a new roofing system, here's what you should know to make the task as affordable and pain-free as possible.
Do Your Homework
As soon as you realize that your roof is aging, your first thought will likely be, "How much does it cost to replace a roof, anyway?"
Unfortunately, this question varies a great deal from property to property, as the cost will depend on your current roof's size and materials, the new roofing material you prefer, your roofing system's condition, and other factors.
As a result, the first thing you'll want to do is research.
Take some time to consider the size of your roof as well as its complexity and structure. You'll also want to look into any permits you may need for your roof replacement.
In addition, now is the time to consider the roofing materials you prefer, weighing the pros and cons of each option. It may be tempting to choose the least expensive roofing materials—such as asphalt shingles—but these may not always be the best option for your home. Instead, it's often wiser to choose a roofing material with a longer lifespan and a lengthy warranty, which can keep you from paying for a premature and expensive replacement.
Hire a Reputable Roofing Contractor
Once you have an idea of what you're looking for, it's time to shop around for the right roofing contractor.
Get several estimates from experts in your area, check their licensing and insurance. You'll also want to see how each team's installation and disposal fees fit into the estimate. While you may jump at the chance to take a low bid, don't forget that quality matters when it comes to your home's structure.
Ask for references and do your due diligence by checking online reviews and testimonials. For a great example of what to look for in a well-reviewed roofing company, click here.
Finding the right roofing contractor does two key things.
First, it ensures that you won't have to wonder whether or not you're paying for shoddy services that will require you to pay a hefty sum for a future roof replacement sooner than expected. An expert contractor will provide a perfect installation, allowing you to enjoy your roof for years to come.
Second, a reliable roofing team can help you save more money by advising you on the best options for your specific roof. Based on your location, the structure and condition of your roof, and your personal preferences, they can provide recommendations to meet your every need in a way that often costs less in the long term.
Use Your Homeowner's Insurance
While this won't work in every case, it's worth remembering that your homeowner's insurance should cover weather-based roofing damage. If a recent storm has damaged part of your roof, for example, you may be able to reach out to your insurance company for a full replacement at low or no cost to you.
Install a New Roof Over Your Old One
In some cases, you may be able to ask for a roof replacement that sits on top of your existing roof. Sometimes called an "overlay," this option means that your contractor will install new shingles over the old ones, which can save you the labor costs of pulling up your old roof.
However, you'll want to work closely with your contractor if you're considering this option.
Overlays will not work on every roof, and they may void the manufacturer's warranty on your roofing materials. In addition, getting an overlay now means paying extra the next time you need a roof replacement, as your contractors will need to remove two roofs instead of one. Worse, an aging roof with an overlay can bring down the value of your house at the time of resale.
Consider the Timing
Summer and fall tend to be the busiest seasons for roofers, with the spring months close behind. If you don't mind waiting for the off-season during winter or early spring, you may be able to find roofers in your area offering great discounts in the hopes of getting additional business.
Do Part of the Job Yourself
While it's never a good idea to tackle an entire roofing project on your own, you may be able to bring your total cost down if you have the DIY skills to tackle part of the job. Removing some or all of your old roofing on your own can help you save on labor costs down the line.
Budget for Unexpected Issues
Even if you follow all of the tips above with care, there's always a chance that your roofing team will run into unexpected issues that complicate the project. This happens because in many cases, your roofer won't know the full picture of your current roof and structural supports until they've torn it up. Common unforeseen issues can include things like structural problems, rotted foundations, or water damage.
As you create a budget, it's always a good idea to set aside a small sum of money for these unexpected issues, ensuring that you won't have to scramble for last-minute funding.
Use These Key Tips to Replace a Roof
Ready to get the roofing upgrades you need to protect your property and loved ones? When it's time to replace a roof, following these key tips can help you get a quality upgrade without breaking the bank. As you begin your research, make sure to find a trusted contractor in your area who can help address any questions or concerns you may have!
Want more tips like these to help you make the most of your next purchase? Check out our other guides for additional insights.