Are you ready to add some new sparkle to your wardrobe? If so, a fun piece of jewelry or two might be in order. And, while you might already own a ton of timeless pieces, this can be a fun and affordable way to add a little pop to your seasonal style.
In this article, we'll cover some of 2020's hottest jewelry styles to help you stay on-trend. Keep reading to learn more!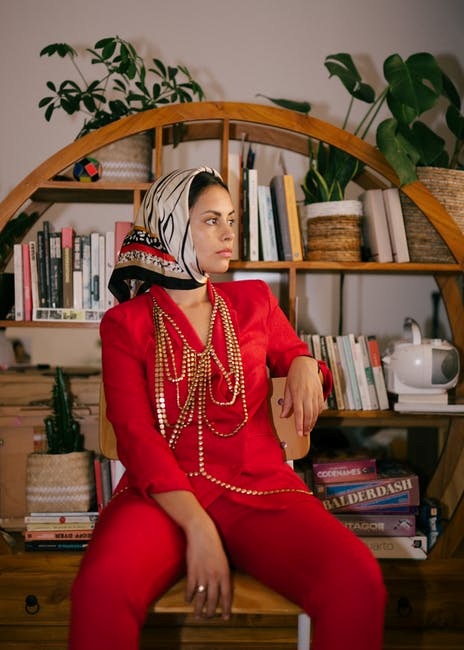 Mixed Metals 
Mixing multiple metals like gold, silver, and platinum creates a luxuriant look with plenty of eye-popping sparkle. This season, the hottest styles use oversized or chunky pieces to make a bold and-fashion forward statement.
Hardware
Oversized chains, grommets, and androgynous details are everywhere this season. And, in some cases, they're built right into the clothing! Opt for these industrial styles as a fun way to offset a more conservative or preppy look.
Thick Metal Chokers
While chokers are a fall classic, this year's styles have taken a turn toward bulk. These heavier sculpted pieces layer perfectly with knits and outerwear, as well as tailored business attire – making them ideal for day to night fashion this fall.
Whimsical Pearls
Rather than your grandmother's traditional strands, designers this year are instead opting for playful pearls in a variety of shapes, sizes, and colors. These unique silhouettes and proportions are often offset by dramatic details like bulky gold chains, mixed metals, and cascading layers.
Silver
While gold is often the staple on fall runways thanks to its warm undertones, 2020 is seeing a silver revolution hitting the stage! These pieces are popping up in all shapes and sizes, with stacking bracelets, domed rings, and surprising artisanal pieces drawing the eye in.
Natural Materials
Down to earth materials like wood, leather, and bamboo are making their way into jewelry this year. And, this cool and effortless take on accessories takes no extra effort to pull off.
Surprisingly, these bold pieces mix well with nearly any style from boho to business-cool. Plus, natural materials often lack the weight of metal, making them perfectly comfortable to wear all day long.
Custom Creations
The hottest trend of all when it comes to jewelry today is creating your own custom style from the metal of your choice. These unique pieces are perfect for gift-giving, and allow you to get exactly what you want – with no compromises.
Check out this site for some examples of cool custom jewelry including name necklaces, engraved rings, and stunning stacking bracelets.
Shop These Hot 2020 Jewelry Styles
Now that you've had a chance to explore the most exciting jewelry styles of the season, you're probably excited to get shopping. Have fun! And, don't forget to keep the rest of your fall wardrobe in mind when you make your final selections.
Are you looking for more articles like this one? Check out our homepage for awesome tips on fashion, fitness, lifestyle, and more.