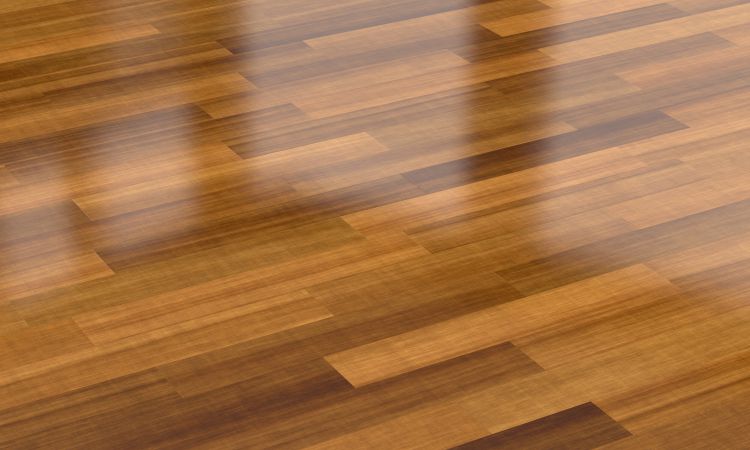 Did you know that hardwood floors can improve indoor air quality?
Hardwood floors have a natural and unmatched beauty with any décor. It indeed offers a warm, luxurious and timeless beauty to living spaces.
However, everyone has their own opinion regarding the different hardwood floors. Due to the increasing number of flooring types in the market, it is becoming exceptionally difficult to choose the best type of wood for hardwood floors.
So, how can you choose a dream wood flooring species for your commercial or residential property? Worry not.
Read on as we review different types of hardwood flooring.
Oak
This is a flooring type you will find in most American homes.
It is certainly a practical type of flooring you can consider. Furthermore, it is durable and also among the cheapest species of hardwood.
Oak has more aesthetic advantages as it can be stained into different shades, including dark, medium, or light-colored. It also has strong flooring that does not get scratches or dents, making it suitable for homes with kids and pets.
The two common types of oak you can install in our home are white and red oak.
Color is the most differentiating factor between red and white oak. Red oak has a pinkish tone, while white oak has a soft amber.
Additionally, red oak is more popular than white oak because it has a wider variety of color choices. However, white oak is harder. Choose this flooring if you want a stable hardwood flooring option.
Hickory
Do you want the hardest wood flooring?
Then, consider hickory; it is available commercially. It was once a popular option, but red oak is currently leading.
However, hickory is still popular in the manufacturing of engineered wood. Hickory produces a super unique rustic outlook that is beautiful. Its colors range from creamy to medium brown color.
Hickory is also among the most durable wood flooring choice; it is also water-resistant. That means you can consider this flooring if you live in a humid climate. However, no type of wood would permanently offer you waterproofing capabilities as hardwood floor alternatives such as vinyl.
Maple
Do you want to achieve a whitewash or grey look?
Well, maple will help you achieve that look. It has a natural creamy color that may appear yellow in a well-lit home.
However, it does not match oak's stain. But still, homeowners who want a natural floor finish can use it to achieve that effect. Additionally, maple is strong and can even withstand scratches and dents.
Maple grain is very clear and subtle, almost unnoticeable without the sharp contrast in other woods like oak. Its flooring is also dense, making it an ideal choice for homes. If you want durable flooring, maple is a perfect choice.
However, it only offers a few color choices.
Bamboo
Though bamboo is grass, some of its species are extremely hard as any hardwood tree.
Furthermore, it is one of the eco-friendly flooring types, and its popularity is slowly growing. Its price is relatively low when compared to oak. However, its price may vary depending on the type of species.
However, only buy bamboo flooring from a reputable supplier because some species may not be suitable. Additionally, bamboo may not be easy to maintain as dents and stains may form with time. They are also sensitive to water and cannot be sanded like oak flooring.
Walnut
Like hickory flooring, walnut is a popular flooring option that is extremely sturdy.
Walnut comes in a chocolate brown color that will give your room a supplicated and warm feeling. However, the wood tends to become lighter with time when exposed to light.
It is recommended you cover the wood with rags in the first six months so that the color can get stable. Rugs will also prevent color variation.
A Brazilian walnut, also referred to as Ipe, is extremely hard than any other hardwood flooring making it the best choice for high traffic areas. It comes in various colors ranging from medium brown to tan. The flooring also creates a varied pattern to give your rooms the warmth and style you deserve.
Cherry
Cherry is of two types; Brazilian and American Cherry.
In its natural form, cherry is reddish-brown, making any room feel warm. American cherry tends to darken if exposed to light. It is highly affected by sunlight in its first few months after installation.
But, you can prevent these harmful effects by the use of rugs.
Brazilian cherry also comes with a high color variation that includes deep red, brownish tones, blonde tones, and swirling grains. It is one of the exotic wood species choices you can consider for your home flooring.
The only downside of cherry is that it is soft; thus, it is vulnerable to scuffing, staining, warping, and denting.
Pine
Though it is relatively soft, pine is abundant in Canada and the US. Thus, making it a cheap flooring choice that you can consider for your home.
Furthermore, it is great for refinishing and is not prone to scratching or denting like other hardwoods. Its charming grain and versatile white and yellowish hue make this wood a choice décor.
Choose the Favorite Types of Hardwood Flooring
There are many types of hardwood flooring. You will find a flooring type that meets your needs, whether you want your home to have that luxurious, glamorous, and warm look.
Though hardwood flooring costs may be high, it's worth it, especially when improving the outlook of your interior.
If you've enjoyed reading this article, be sure to read other exciting blog posts from our website.