Having a nice backyard can be a great advantage. People who own homes with gardens have their very own pieces of nature right in front of their house. It is up to you to turn this little nature getaway into your personal oasis and a place where both you and your family can enjoy spending your free time. The backyard also serves as a spot in which you can recharge your batteries after a hard day at work. Also, as our health is one of the most important things to us, the garden can serve as a great place for exercise. Here are some good ideas on how to make the backyard your oasis.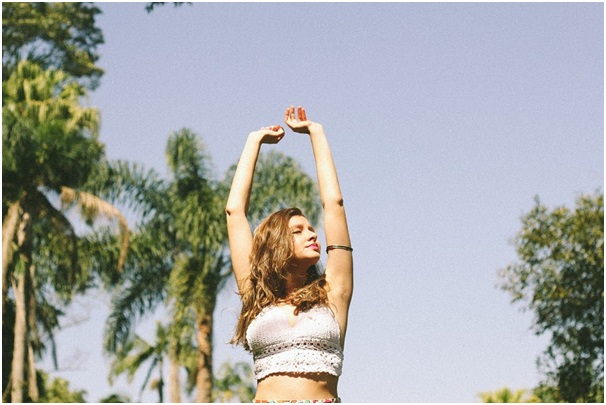 Source: pixabay
Good Morning Sunshine
Staying healthy is vital for an enriched and happy life. Feeling good and energized is closely connected to how you feel in your body. If you have a backyard, you are in luck! It will be quite easy for you to get inspired and start with some light exercising when the weather is nice. Use the space you have and your mornings. Do some yoga, light jump rope exercises, tai-chi, or even weight lifting. Rise with the sun through morning exercises.
Look around your yard. Is there a spot that would be perfect for your training? You just need a little bit of grass surface, and maybe a small table where you will keep your water or towel. Breathe in the fresh morning air and let the sunshine fall on you.
Outdoor Gym
If you are a fitness junkie, or you want to dedicate your time seriously to body exercising, make a backyard gym. Find a corner in your yard that won't be in the way of your view. Decide if you want to have portable equipment or stationery permanent exercising pieces in your yard. What kind of training will you practice? Make your backyard gym perfectly tailored to your needs and get your juices flowing in the morning. After exercising, take a nice refreshing shower and have your drink on your heavenly patio.
Have Your Morning Coffee Outside
Find a perfect place in your yard that is near your kitchen and create a little patio. Place a coffee table and some furniture around. Decorate the space with some pillows, and add a little blanket so you can be cozier in the morning. This can be a perfect place for your morning coffee or tea before your day starts. Add potted plants and let the greenery of your space relax and slowly wake you up.
If you have a canopy you can add even more things here, like a magazine stand. You can even hang on your outdoor wall a plant frame. This will give your space a vibe of relaxing oasis. If you want, you can close up one side of your patio with a glass wall. This will shield you from the wind, and summer rain.
A Perfect Place For a Family Meal
Move your meals from your home to outside. Have a change of scenery and enjoy your time together in a more inspiring place. Switch your patio coffee table for an expandable one and you will have the perfect place for a morning breakfast with your family. Here you can enjoy your meals together, taking in all the nature that is around you. Because you are close to your kitchen, it will be easy to set up and clean after every meal. And because all of you are eating outside, it will be even easier to have some fun together after your meal. If you don't spend enough time outside or in the park due to your daily obligations, this will be a perfect opportunity for that.
A Space for Grilling
Every cozy backyard needs to have a section for a grill. Just imagine inviting friends over, cooking some burgers and chilling out on a beautiful summer day. You can buy a nice grill for yourself or, even better, build a barbecue pit! A grill place built from brick gives your backyard a nice, inviting feel. It represents a gathering spot, somewhere to chit chat while the meat is being prepared.
Building a sturdy barbecue pit is actually much simpler than you might think. All it takes is a little skill, some tools, basic building materials and maybe a friend or two if you hate working alone. You will have it finished in a couple of days with ease.
The Perfect Eating Area
Some people like to eat close to the grill and others do not. If you like this, you should get a couple of chairs and a table to set up an eating area close to the grill. This way, your guests can be close to the grilling action, chatting with you and keeping you company. Maybe instead of chairs, you could get a couple of wooden benches. This will give your grill space a more outdoorsy look.
The Kids Fun Zone
Children love the backyard too. So why not make an entertaining kids corner in your yard? There are a lot of fun accessories that can give life to it. Swings are a classic and kids love spending time on them. They are always to go higher on them to beat their previous records. Slides, trampolines and other variously shaped climbing obstacles are all great options too! It will give them a challenge to beat and a place to spend their excess energy while outside.
Get four planks and make a little closed off space with them. Then place a nylon sheet on the ground inside it. Pour sand on the nylon, and there you have it! You just created an improvised sandbox for your kids to play and build things in. Give them a couple of plastic buckets and shovels and they will be happy all day long.
A kids area in the backyard can serve as a teaching place as well. If you live in the city, it can give them a glimpse of rural life. You can get some stuffed or wooden animals for your garden. They can be an interesting accessory and a teaching tool for your youngest.