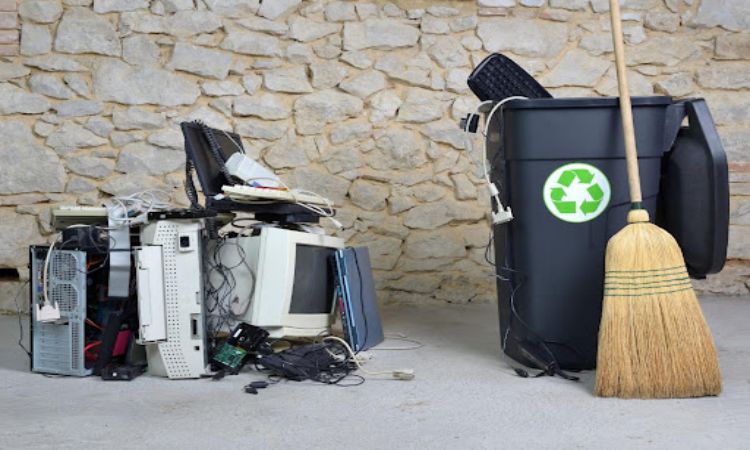 Do you have a surplus of used IT equipment that you need to clear out? Did you know you can sell it to make a profit? The days of throwing away used servers are long gone.
Today, the IT industry has plenty of options for recycling old hardware. They include buying, refurbishing, and reselling your used hardware.
There's no limit to the amount of equipment you can dispose of, and the benefits for your company are limitless.
It's easier than you think! So stop throwing away your used servers, and turn them into a new investment that will grow your network.
Keep reading to learn more.
Why?
Selling your used networking equipment is as beneficial as buying the latest gadgets. Below are five ways your business will profit.
1. Earn Money
By selling your used hardware, you'll earn money that you can put towards new technology. If you don't need to upgrade your equipment, you can divide the funds to another area of your company.
You can also donate your used IT equipment and use it as a tax write-off.
2. Improve Performance
Outdated equipment will slow the efficiency of your company. Repairs will help short-term, but the out-of-pocket costs will add up over time. Get rid of the old and upgrade to models with better speed, storage, and security.
3. Increase Data Security
Using old equipment puts you and your business at risk for security breaches.
Hardware that's obsolete or near retirement can cause poor operation performance and data loss.
4. Declutter the Office
Storing used IT equipment or even old machines can take up space. Don't let used servers collect dust when you can trade them in for money.
5. It's Easy
Partnering with a company that specializes in recycling old hardware is easy. Be sure to read the fine print as some companies are particular about what pieces they take in.
To ensure data security, use Certus Software for OEM to wipe all the data on your used servers.
How?
Depending on the amount of equipment you have, it's tiresome to try and sell it alone. There are plenty of companies to help you.
1. Decluttr
Fill out the form and watch people place bids on your used IT equipment. You can get paid via direct deposit, PayPal, or even a charity donation. The turnaround time for using Decluttr is usually three to five business days.
2. Retail Trade-In
Retail stores like Amazon, Apple, and Best Buy have programs for used hardware trade-ins. Be wary when using this method, as they limit the payment options.
3. TechBuyer
Techbuyers' decommissioning service will buy back used IT equipment like servers, HDDs, and CPUs. They offer quality market prices and trade-in values as well.
Sell Your Used IT Equipment Today
Disposing of e-waste isn't and shouldn't be painful. There are plenty of companies to help you get the job done. Selling your used IT equipment will help your business earn a profit instead of throwing it away.
For more technology insights, keep tabs on our blog!