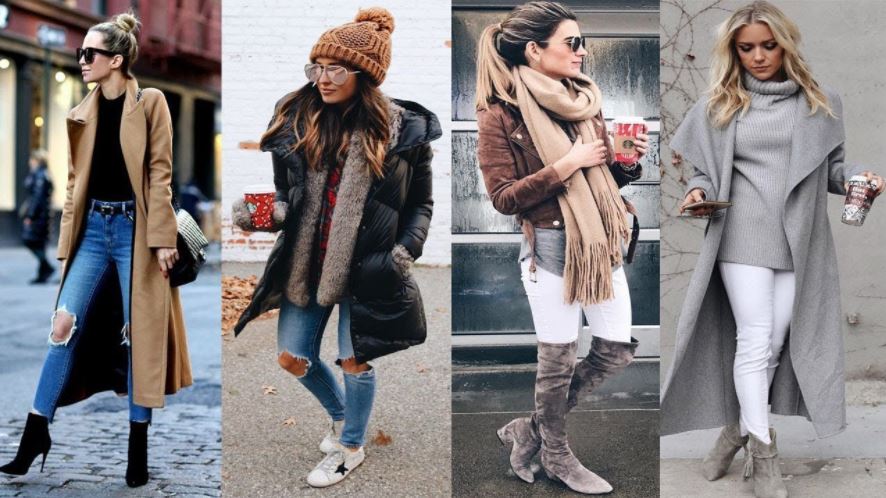 People may complain about the bitter biting cold, but they cannot deny winter wear exudes a chic aura. Winter means bringing out the parkas, gloves, fur coats, beanies, and UGG for women and men. Winter offers a plethora of options for accessorizing as people wear layers to protect themselves from the cold, and each winter apparel comes together for a complete look. Keeping up with fashion trends, people can create the perfect fashionable outfit for winter with the right assembly of pieces.
WInter wear covers people from head to toe, offering the most coverage of all seasons. These layers are to protect the individual but can compliment every outfit. For example, a woolen scarf also pairs well with a summer dress. This pairing will require careful consideration to pull it off but can give extremely satisfying results. Here is an in-depth guide to keeping winter alive through fashion all through the year.

STARTING FROM THE HEAD
Beanies and earmuffs are standard winter wear in extremely cold temperatures, but the beanie is a global fashion statement. Headwear doesn't seem out of place during summer, spring or autumn, adding a chic or street vibe to the outfit (depending on how it is worn). Pairing cute beanies with a top, jeans and a jacket in powder colors for women could make for a Korean-inspired summer look. Men can sport the beanie over a layered outfit in tune with street fashion.
THE WOOLLY SCARF
A scarf is a tremendous fashion choice for almost all looks. A versatile piece of clothing, it can be styled in many ways adding sophistication to simple outfits. Both men and women can pair a scarf with jackets or cardigans for a stunning finish. The scarf can also be the statement piece of an outfit by pairing it over a dress or jumper.
THE WINTER FURS
Faux fur is eternal fashion and generally considered high-society apparel. While wearing a fur coat in summer might seem over the top, it can be paired over turtlenecks and jeans during autumn. Fur coats in earthy tones or yellow hues perfectly complement the autumn landscape. Winter furry gloves or UGG for women and men can also be eternal fashion if paired properly.
LAYERING LONG COATS OR TRENCH COATS
Trench coats bring a professional vibe to any outfit, exuding boldness and strength. They will not look out of place over a jumpsuit or any formal wear. Trench coats can also set an off-beat fashion statement when worn over casual or everyday wear.
PULLING UP SOCKS
Socks are perhaps the most overlooked clothing when it comes to fashion, but they can help complete an outfit. Pairing long socks with short skirts or shorts oozes an urban and contemporary vibe. Socks can become hipster fashion when paired with thigh chains or hip chains over shorts, or even a bohemian jacket. Pairing socks is all about color, and it is best to downplay the color choice when layering, or people could take the bold choice, making the socks the statement piece.
WINTER UGG FOR WOMEN AND MEN
UGG boots are a permanent and unisexual fashion statement. They come in several varieties, and people can fill their wardrobe with uggs and pair them for all their outfits. Uggs usually have fur trims, and large but subdued embellishments (like buttons). They give an understated completion to any outfit. Like most boots, uggs are best worn with short bottoms to flaunt them to the maximum, which makes them perennial fashion. But that is not a restriction, as uggs look chic when worn over pencil fit jeans and a long coat. Their soft insoles keep feet happy throughout the day, allowing people to wear them year-round.