Real estate is a bustling market. And although the market is still predominantly ruled by real estate agents, the role of the Internet in the real estate market has increased considerably. People these days do a lot of leg work on the Internet before buying a property. Nearly 90% of the buyers research on the Internet while on a property hunt quest. And this is the very reason why you need to amp up your online marketing to stand solid.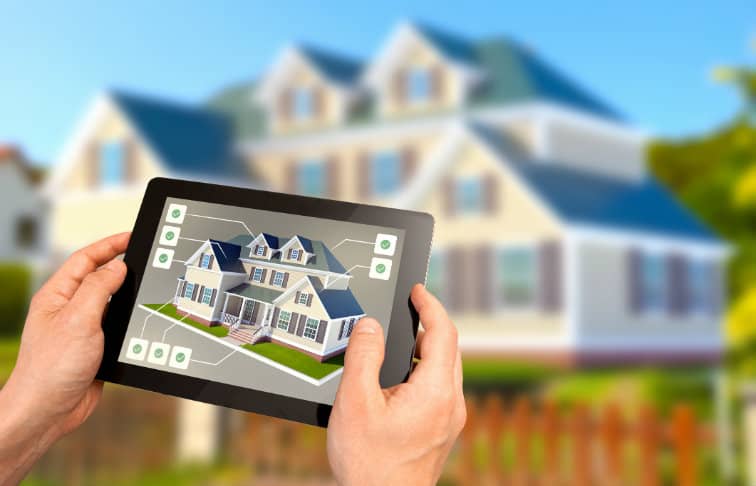 Let's briefly understand ten brilliant marketing ideas for your real estate business through this article.
Create a Website
Website is your best salesman. You need a website regardless of whether your business is prominently online or offline. Not only a website, but you also need an optimised and intuitively created website that is on par with web standards. Your website should be easy to navigate, filled with enriching information, appealing graphics, informative videos and on-point CTA's. Focus on user experience and study analytics. Put in all your efforts to drive traffic to your website. This will eventually lead to growth in business.
Work on SEO
SEO principles work to bring your website rankings high on search engines. After all, even your excellent website is worthless if no one can find it. You must work on three aspects of SEO. It includes On-site SEO, Off-site SEO and technical SEO. It takes a lot of time and technical understanding to optimise your website with SEO. Get some expert people on the team to help you with SEO concepts. Understand this, the easier your website is to search, the higher the potential to capture organic traffic.
Make your Google My Business Profile
Local SEO is quintessential for being locally relevant. Google My Business is a second homepage for your business, and its free listing makes you easily visible. With GMB, users can easily find you in Google Maps, Google Search and the knowledge panel without visiting your website. A person can call or book an appointment, leave comments and reviews, ask and answer questions, access FAQs, and get an overview of your brand. Add clear and high-resolution images to your account. It helps people gain a physical view of this online world.
Leverage Video Content to spread knowledge
Create loads of video content. Video content is the king of all content forms. Especially in Real Estate, where much is the visual talk show, videos could be your powerful ally in capturing and converting the audience. Be creative with the video content. Play with animations to bring forth your creative company image. Educate the viewers with engaging real estate series on YouTube and Social Media. Shoot property videos to give an overview of the site. There are a million ideas to play around with videos in a real estate market. Be creative and ensure that the video is well-edited and informative. Search for real estate marketing ideas, and you will find ways to incorporate videos into your marketing strategies.
Get active on Social Media
Create an active presence on social media. It's a jackpot of a platform if you make resourceful use of it. Choose the social media platforms that could reward you generously. Create an active social media strategy and an action plan to implement it. Track the analytics. Create voracious content for social media. Reuse and repurpose the content for different social media. Create engagement and see your community grow. The power of social media will help you grow your audience and increase brand awareness tremendously.
3D property tours
You are not offering something extra with 3D tours to the property. It's basic and crucial considering today's competitive market. Invest resources and money in creating high-quality videos and animation for your properties. The 3D tours are prominent, and people are more enticed to pay a visit after getting a 3D view of the property. Moreover, such tech enables independence to make informed decisions for the buyer. Be it brochures, websites or YouTube channels, such content is engaging and has high reach.
Run Ads
Ads do a phenomenal task in capturing a targeted audience. Run social media ads. Opt for video ads. They perform better than any other ad form. Put in efforts to work on your ad structure. It should have a capturing CTA to drive the desired action. Facebook, Instagram and YouTube happen to be excellent choices of social media platforms to run ads. Google Ads can also be your pick.
Host seminars and webinars
There is a lot to educate about in the field of real estate. The best way to connect with your audience is by offering them something helpful. Create detailed guides and topics to help them ease their property search: host offline seminars and online webinars. You can host a live session on Social Media channels or an official webinar on Zoom or related platforms. You can also create a series of engaging content on YouTube. Be consistent with the posting there, and your users will come back again to enrich their knowledge.
Create newsletters
Newsletters are a brilliant way to stay connected with your passive and active audience. Drop into their mailbox regularly with content they cannot resist. The key to any marketing is powerful content. If you have what could engage the readers, all you need is proper articulation, graphics and techniques to get it right. Email marketing is another part of the marketing strategy you cannot miss. Add videos and engaging graphics to your emails to ensure that the content gets grasped.
Market Emotions
Marketing is all about hitting the right emotions with a package of video, graphics, images and texts. Play with emotions when you wish to market your products. Look around, and you will find brilliant advertisements and real estate marketing ideas that hit right at the emotional contact.
Want to sell a property- Sell the idea of home
Want to sell a professional set-up?- Sell the idea of growth
Want to sell a luxury vacation home- Sell the idea of relaxation
Be playful. Be witty and Be genuine.
People love it when they can establish emotional contact with the brand.
There are hundreds of more ideas to strengthen your real estate marketing. Going digital is a smart way to cope with a changing market. Even when a large part of your clientele is offline, going online is advisable. Start implementing these marketing practices one at a time. These practices will reward you with enhanced brand awareness, increased reach, more conversions, increased turnover and a competitive marketplace. Stand apart in the crowd with creative ideas and equally creative implementation.