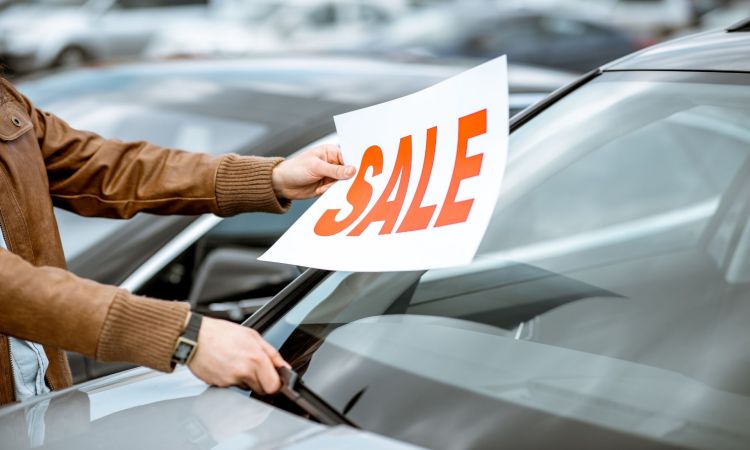 Are you aware that the average lifespan of a vehicle is around 12 years? If you are considering selling your car but want to get rid of it as soon as possible, you are in the right place. We've put up this quick guide to provide some of our best car-selling advice.
Keep reading to learn everything there is to know about selling a used car. 
1. Gather All of Your Paperwork
The first thing you have to do before listing your car for sale is, gather every piece of document for your car. Look for the car's title because without this you do not have the legal right to sell your vehicle. You don't have to sign the title until you sell it. 
If you still owe money on the vehicle then contact your lender to see what the payoff amount is and also ask them how can you arrange to sell the vehicle. Take the time to check your local DMV's website to see what specific paperwork they require. 
2. Clean Your Car
This might seem obvious but sometimes people do not take the time to clean up their car inside and out. If you are planning on selling the car privately, potential buyers will pay attention to how the car looks and they will more than likely judge how well you took care of it based on this. 
The nicer it looks, the more attention your car will get and the sooner you'll be able to sell it.
3. Look Into Cash for Cars
If you have an older vehicle then it might be easier to contact a company that gives cash for junk cars. This option is great because if your vehicle is damaged you might still receive an offer and cash payment for that car. Usually, you do not have to take it anywhere either they will come and pick it up free of charge. 
You can get a quote in a few seconds and decide whether you want to take the deal or not. 
4. Do Your Research
Take the time to check what your car is selling for. Look at reliable sources such as KBB and TrueCar. Check if others on sites such as eBay are selling your specific car model and see what they are listed for.
Doing your homework will help you avoid listing your car for a high price that will not attract potential buyers. It will also keep you from listing it too low where you receive less money than you should. 
Now You Know More About Selling Your Car Fast
We hope that now that you have our top tips on selling your car quickly, you can apply them right away and have some extra room in your garage or driveway. 
If you found this blog post useful, feel free to keep browsing this section for more tips and tricks.