Who is the better player- Lionel Messi or Cristiano Ronaldo? It is an endless debate. You might have heard innumerable people including fans and players, weighing both the players to state their views on which player is better.
There is probably no straightforward answer to this question. Yet some players have stuck their necks out to choose the better player between Lionel Messi and Cristiano Ronaldo if you are a football fan you should check out what they have to say.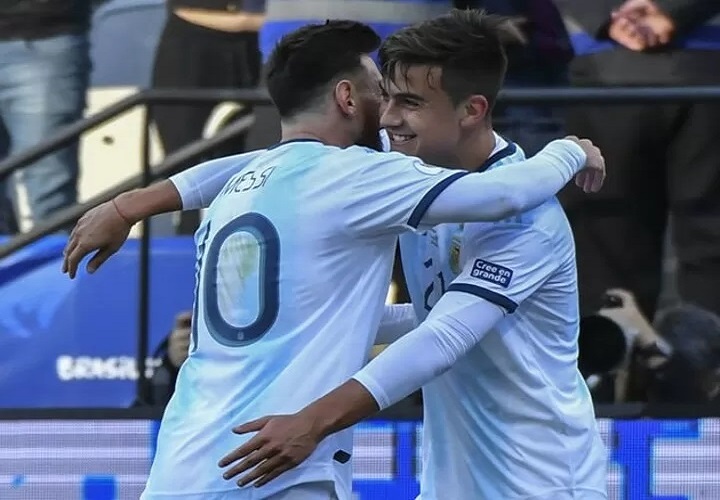 All of these players, sometimes in their career, have played with both Messi and Ronaldo. You can find more details about it at crackstreams. Now without any further adieu, let's delve into what these players say about Cristiano Ronaldo and Lionel Messi.
Angel di Maria has played along with Cristiano Ronaldo as well as Lionel Messi along with many well-known players like Kylian Mbappe, Wayne Rooney, Neymar, and Zaltan Ibrahimovic.
Di Maria is known for his attacks in the game which make his opinion quite worthy. Along with praising everyone, he mentions that Lionel is the best while Cristiano is a monster. He also stated his views about Neymar, and he specified that he is a choice for football. He held high praise for Lionel Messi in particular in fact he mentioned that he would tell his grandchildren that he used to play with the champion Lionel Messi.
Carlos Teves is also a lucky player who got a chance to play with  Lionel Messi as well as Cristiano Ronaldo. He played for numerous top clubs during his glorious career so it would be better to know his viewpoint too.
Carlos Teves believes that Lionel Messi is a naturally talented football player while Cristiano Ronaldo has to work harder. He also mentioned that Cristiano is always found in the gym after the training session, football is no less than an obsession for him. He said these things while sharing his opinion about the two football legends. To give a straightforward answer, Teves considers Lionel Messi to be a better player.
Teves got the chance to play with Cristiano at Manchester United while he played with Lionel for La Albiceleste.
Deco is a player who had a chance to play with Messi at club level whereas he played with Ronaldo at the international level.
Deco is a Portuguese player who had the privilege to play with Messi at Barcelona whereas he played with Cristiano Ronaldo at Portugal. Deco's opinion about the two players is very interesting. He doesn't choose Messi or Ronaldo; instead, he teamed them both together as great players. His answer is unique, and most of the people would agree with him.
Paulon Dybala is playing with Cristiano Ronaldo at present at Juventus. Dybala has also travelled with Messi to various international tournaments. He too just like Deco believes that both Ronaldo and Messi are good in their unique ways.
He gave no straightforward answer instead for him both the maestros are splendid. He also mentioned once that he feels fortunate to play alongside Cristiano Ronaldo at Juventus as well as Lionel Messi.
Finally, the last player on the list is Gerard Pique. Gerard Pique has played alongside Messi for a long time. They have won many battles together.
He has also got the chance to play with Cristiano Ronaldo at Manchester United during his career.
He has got the chance to watch both Messi as well as Ronaldo closely. He thinks highly of both the players, and while giving the verdict he very eloquently stated that Cristiano Ronaldo Is like a machine which works very hard, he always strives to improve and work harder. However, according to Pique Lionel Messi is a non-human figure whereas  Cristiano Ronaldo is undoubtedly the best of all the humans.
After Word
Messi versus Ronaldo is an endless debate for some Messi is a supernatural figure, whereas some consider Ronaldo to be the best human. However, we all can agree Deco that they both are good in their unique ways. They both have unique qualities that make them one of the best football players that the world has ever seen.