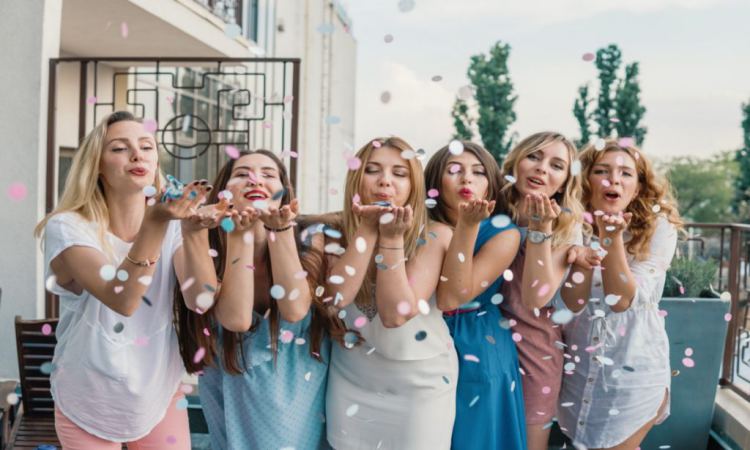 Approximately 27% of weddings in 2021 were postponed due to COVID-19. Even those that took place had to do so with fewer events and guests than they originally planned.
As wedding planning starts to return to 'normal,' the pressure to plan a bridal shower is higher than ever.
In this article, we discuss bridal shower etiquette and how to prepare for hosting a bridal shower. Continue reading to give your bride the celebration they deserve.
Start Planning Early
Give yourself plenty of time to plan a bridal shower by starting at least 4 to 6 months in advance. The best timeframe depends on how intricate your party plans are and how many people are involved.
While bridal shower etiquette dictates the maid of honor plan the event, try to enlist some help. Ask other wedding party guests for input. You can also get the bride's opinion unless surprising her is necessary.
Set a Reasonable Budget
If you're hosting a bridal shower for your close friend or family member, you may be tempted to over-extend yourself. The value of this event isn't in the bridal shower budget but in the thought that goes into planning.
Be sure to be reasonable when you plan a bridal shower budget. Don't go into debt to make your friend happy. You can keep things affordable and low-key with ideas like potlucks, picnics, and simple games.
Select a Date and Location
If you plan to rent a bridal shower venue, be sure to select your date as soon as possible so you can reserve your location. Some of the best venues offer a catering service or can refer you to a caterer to make planning easier.
If you plan a bridal shower as a surprise, be sure to consider your bride's schedule carefully. If you aren't throwing a party for both the bride and her partner, consider getting her partner involved with scheduling.
Choose a Thoughtful Theme
The next step in your bridal shower checklist is to choose your theme. This can either complement the wedding theme or be something unique to the bride. You can also plan your theme around the location of the shower.
Hosting a bridal shower event instead of a party is becoming a popular option. Spa days, afternoons of mini-golf or wine tastings can be fun options. Incorporate the theme in the menu, games, and invitations too.
Build Your Guest List
With your theme planned, create your guest list. Whether you're doing a girls-only event or including everyone, bridal shower etiquette suggests only inviting guests that are also invited to the wedding.
Send the Invitations
The final step of your bridal shower checklist is to send party-themed invitations to your guests. While some hosts prefer writing bridal shower invitations, digital invitations are becoming more popular.
Include important details in your invitations such as the date, time, and location. You should also include your bride's wedding registry information if she has one and if gifts are desired.
Plan a Bridal Shower to Remember
Be sure to give yourself plenty of time to plan a bridal shower if you want to avoid feeling rushed. Consider listing help from other guests or the bride/groom to take some of the pressure off as well.
For more tips and recommendations like these, visit our blog.