Asphalt shingles are the most popular type of shingles in the United States, millions of people have asphalt shingle roofs.
There's good reason for the popularity of asphalt shingles, but over time all roofs will need to be repaired or replaced. If your roof is starting to age, you may need to be on the lookout for signs you need a new roof. You don't have to be a professional roofer to notice these signs.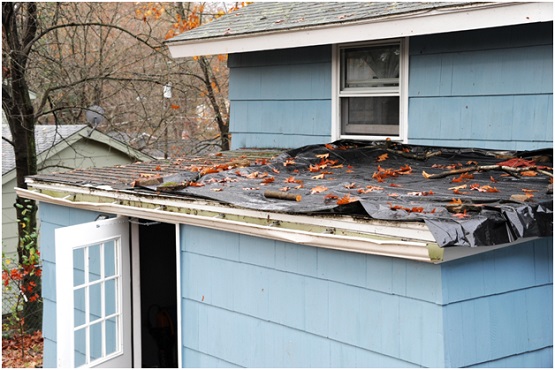 Here are a few of the signs you should keep an eye out for. Remember, inspecting your roof regularly is the only way to catch problems before they start.
Warping, Bending, or Sagging
The roof of your home needs to be uniform and straight. If you start to see sections buckling or warping, there is a good chance you need repair or replacement. This often occurs when water gets under the roof and causes damage to the wood below the shingles.
This is one of the most common signs you need a new roof. It can happen anywhere on the roof, in the middle of one side, or even on the eve where it hangs over the side of the house. Be aware of the shape and look of your roof, and if anything seems to be changing or looks wrong, get someone to look at it.
Leaks, Water, Mold
No one wants to have a leaky roof, but it does happen. If your roof starts to leak, you don't have a choice. It needs repairing or replaced. Replacing a roof is often required as water damage can spread across the wood.
If you notice water stains or moisture accumulating in your home there's a good chance you have roofing problems. Once mold starts growing, it will take a lot more work to get your home clean and clear again. Never underestimate the power of water in your home.
Severe Weather and Storms
Depending on the roofing materials you used, severe weather can have a dramatic effect. There are some types of roofing that are more resilient to bad weather. Others can become damaged, cracked, or even removed by severe storms.
Keep an eye out for areas where shingles are removed, or the roof is laid bare. Shingles laying in your yard after a storm is another common sign that something has gone wrong.
If you live in an area that has bad weather, you should consider speaking to a roofing contractor about what kind of roof would work best for you. A good roofing contractor like Falcon Roofing Company can make sure you have what you need to stay safe. You don't want to take risks when mother nature is involved.
Signs You Need a New Roof
There are a lot of signs you need a new roof, but you have to be on the lookout to spot many of them. If you've had bad weather and are missing shingles, or if your roof is beginning to show signs of bowing or buckling don't hesitate. Get your roof repaired or replaced as soon as possible.
If this article was helpful or interesting to you, please take a moment and check out our website for more about roofing.